We are hiring!  Click HERE for details!!
604-467-6612 - Maple Ridge
(Tuesday to Friday 1PM to 7PM)
604-465-6613 - Pitt Meadows
(Monday to Thursday 1PM to 7PM)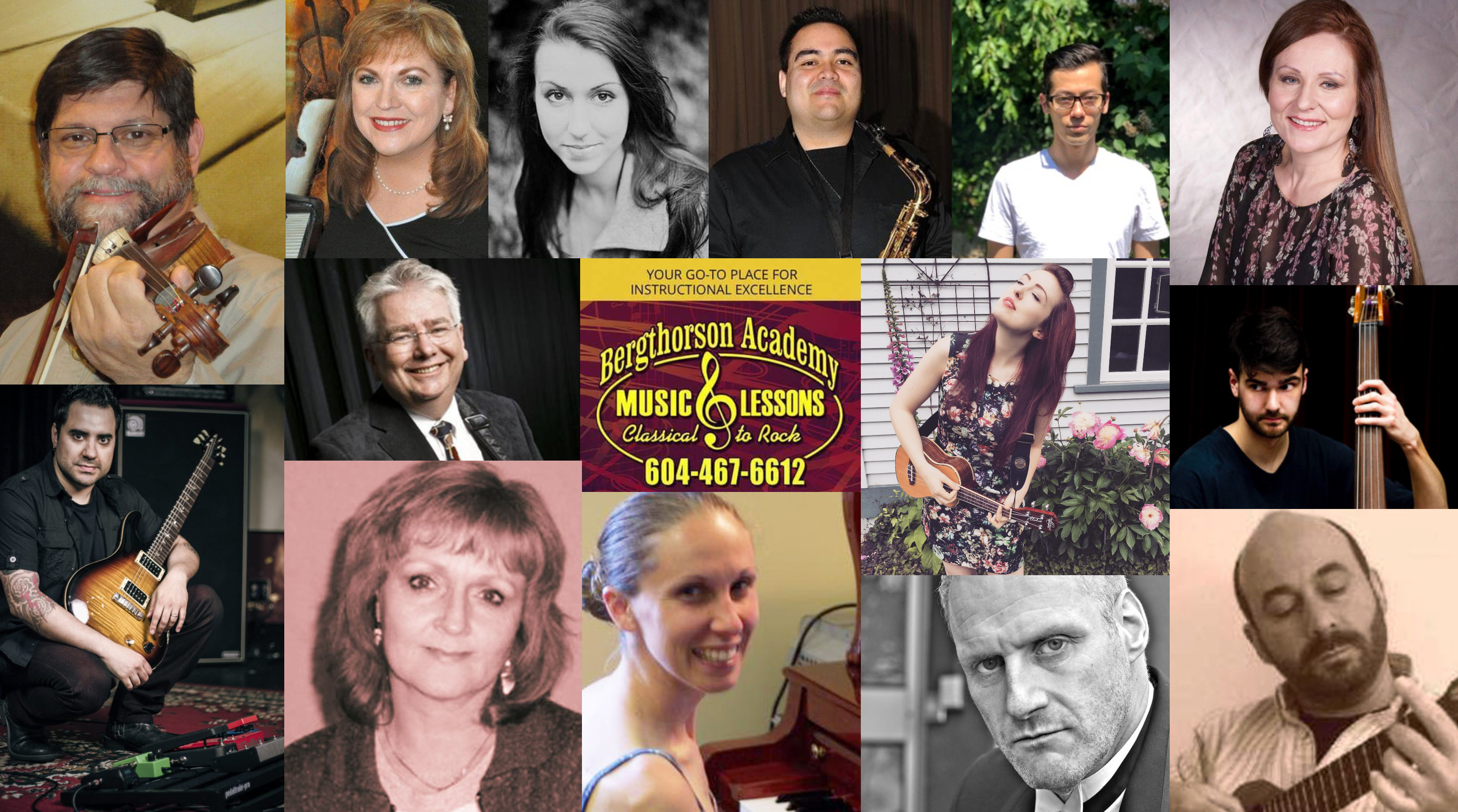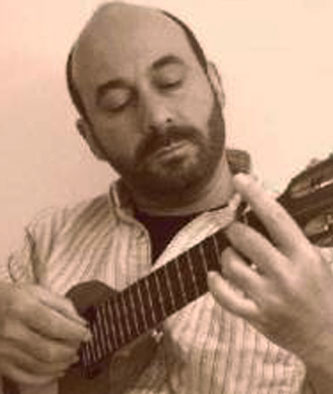 Eduardo Baena
B. Mus. Ed. - Guitar, Bass Guitar, Charango
See full profile
Argentine born, Eduardo studied at the National Conservatory of Music in Buenos Aires. After completing the 7 year program in 6 years, Eduardo graduated with a degree in Music Education, Guitar Major, garnering the Gold Medal for top student. From that time onward, and for the last several years in Canada, he has been teaching acoustic and electric guitar, ear training, rhythm, music appreciation, music theory, and music history to both groups and individuals. His extensive experience has provided solid technical and social skills that enhance his abilities to educate a wide variety of students who have diverse needs and goals. Eduardo has a unique background in South American rhythms, music, and folk instruments as well as skills in digital editing, sound recording, and videography. One particular phrase reflects his philosophy about the value of music, "I think everyone benefits from learning to play an instrument or sing. Apart from the fun aspect and the value of emotional inspiration, studying music contributes not only to our creative development, but also enhances skills such as concentration, memory and teamwork. In early childhood, rhythm is also important in the development of language skills." Eduardo has a loyal following of students, but also welcomes all new students.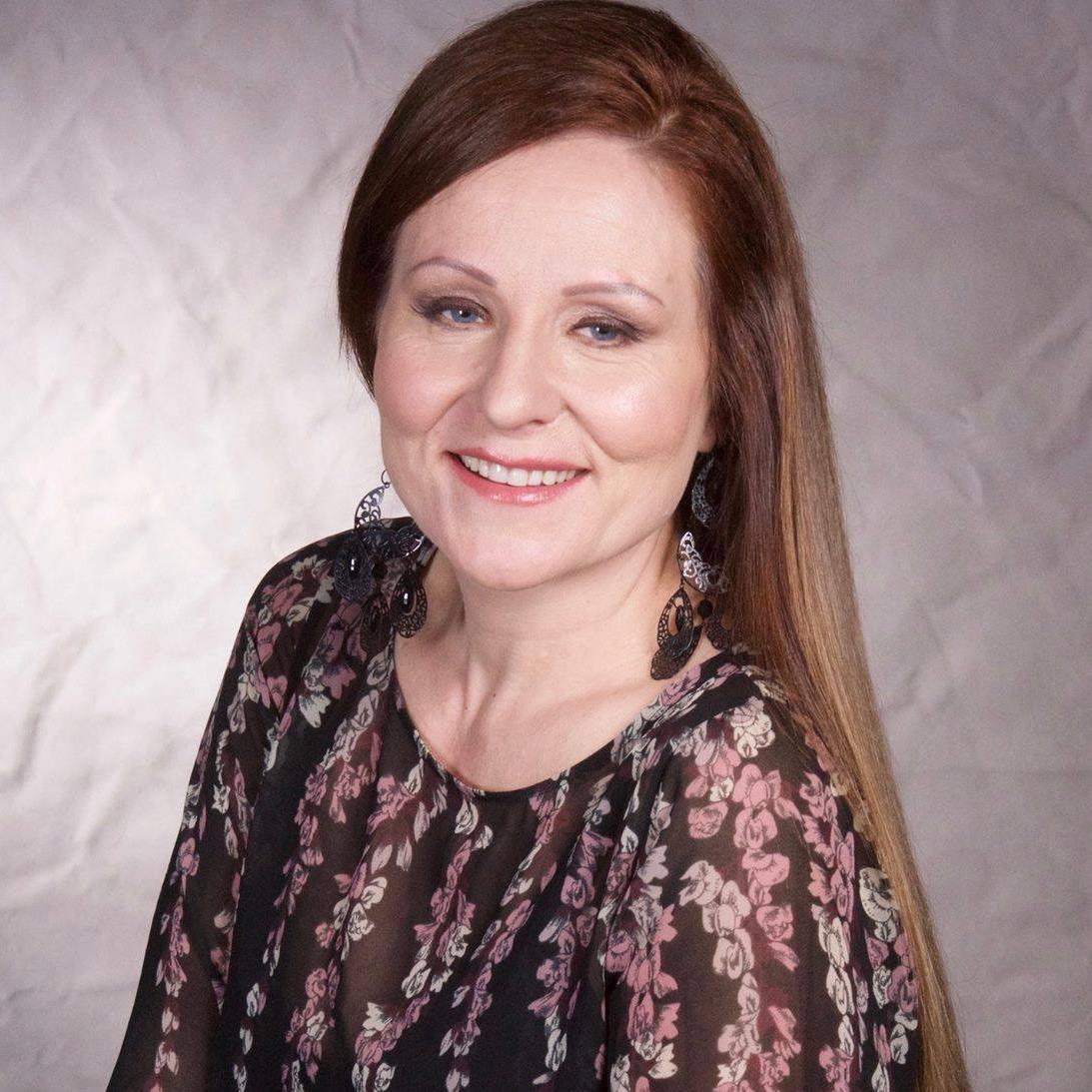 Sylwia Karwowska
M. Mus. Cello, Piano and Voice
See full profile
  Sylwia boasts an extensive resume of experience as both an instructor and performer in cello piano and voice.  She received her ARCT in voice performance from The Royal Conservatory of Music with First Class Honours and a Masters of Art from the Karol Lipinski Academy of Music in Wroclaw, Poland.  Although Sylwia has extensive experience and aptitude in classical music-She has been a choir and ballet accompanist, for example- she also is very comfortable teaching pop and other styles.  Sign up for lessons with Sylwia if you are ready to bring your passion to the next level!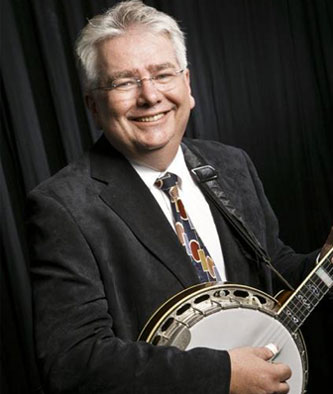 Gordie Sadler
5 String Banjo
See full profile
Gordie Sadler teaches 5 string banjo in the Earl Scruggs style, which is the most popular style for the banjo in bluegrass music. The focus is on preparing the beginner student to learn to play along with other musicians and to quickly begin enjoying the pleasure of making music with others. Gord's method leads the student through the basic chords and right hand rolls used in simple melodies and then progresses to a "building block" approach to integrate standard phrases or "licks" with melodic improvisations. Teaching this way promotes the techniques of learning by ear while understanding the use of written tablature enables students to practice exercises easily at home. Gordie has been playing banjo since 1970 and is a founding member of B.C.'s longest running bluegrass band, 5 On A String, established in 1989. He has taught banjo workshops at many regional bluegrass festivals and the annual week long Cabin Fever Bluegrass Workshop in 100 Mile House. He hosts the BAMA Bluegrass Circle every 2nd and 4th Thursday at the Bergthorson Academy of Music at 12229 Harris Road, Pitt Meadows B.C.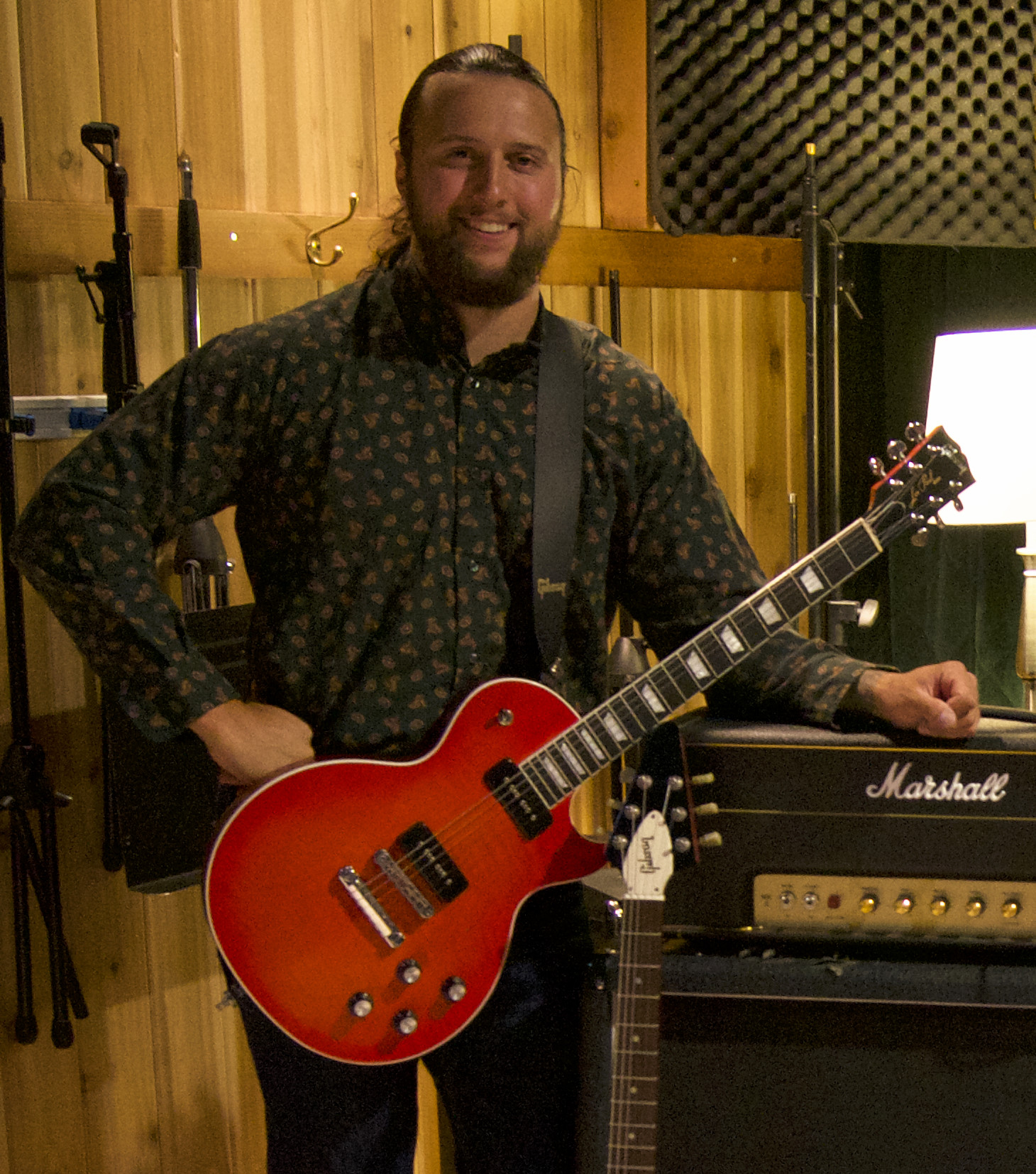 Fabian Popovici
Guitar, voice, bass, beginner piano. (Online lessons only)
See full profile
Fabian started his musical journey in his early teens, joining high school band In grade 10, playing saxophone and percussion. After finishing high school he enrolled in the music program at Douglas College, studying both classical and contemporary music, majoring in guitar. He has played guitar, bass and drums in many bands, from rock to heavy metal, to blues and jazz, playing countless gigs locally and on tour. "My father always had a wide range of music to listen to throughout my life from the Bee Gees to Metallica. He always instilled the idea that a true musician is one that never rejects a style or genre of music, rather absorbs them and harnesses the knowledge that they have to give in a musical sense".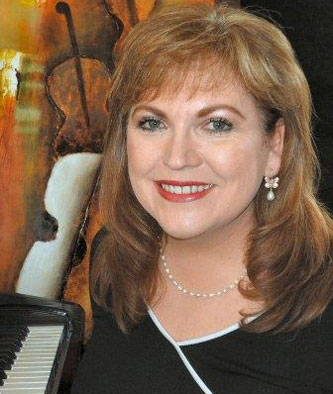 Maggie Van Wyk
B. Mus. - Piano, Preludes PreSchool, Ukulele, Recorder
See full profile
Born in South Africa, Maggie studied at the University of the Free-State in Bloemfontein. She completed her B. Mus majoring in piano and music education. She also completed a further degree in music education (cum laude), an Advanced Certificate in Arts and Culture Education (cum laude) and a qualification in Orff Schulwerk. Maggie has been teaching piano for 21 years. Her piano students have been very successful in exams, competitions and festivals, winning numerous awards. She has many years' experience as an accompanist (choirs, vocalists and instrumentalists), choir conductor, church organist, as well as performing with various music ensembles. Before moving to Canada, Maggie also taught music theory, music history, music appreciation, keyboard, recorder, ukulele, folk guitar and Orff groups. Maggie believes her purpose as a music teacher is to unlock and develop every student's musical talent, enabling them to share the joy of music with others.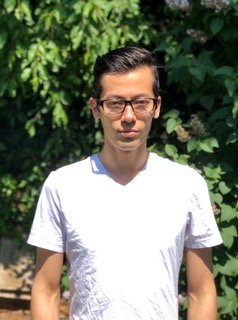 Drew Christie
Drums
See full profile
Drew is an experienced drummer and educator with 20 years of experience playing in a variety of live and studio bands across North America. He has studied at Capilano University in the jazz program along with seeking private instruction from many of the worlds top drummers.  Having experience playing in a variety of musical genres from jazz, metal, rock, hip hop, punk, country, funk etc., Drew brings a wealth of experience to his lessons.  Drew would like to welcome students of all levels from beginner to advanced to join him.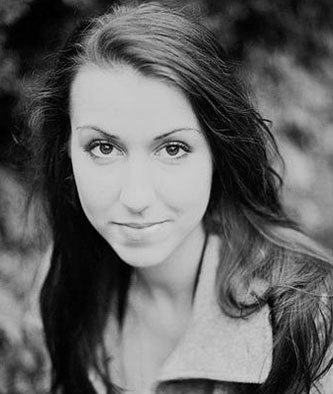 Kate Semyonova
B. Mus. - Piano
See full profile
Originally from Kazakhstan, Kate came to Canada at the age of 9. After a few years of music lessons she became a part of the Vancouver classical music scene, receiving awards from competitions such as YAP Women's Club, Canadian Music Competition, Kiwanis, RMF, etc. Kate's increasing love for music took on a new direction upon entering the University Transfer Program for UBC. Since that time Kate has completed her Bachelors of Music Degree, under the guidance of the Director of UBC Contemporary Players, Dr. Corey Hamm. During these years she was a proud recipient of the Henry Waack Scholarship for her "overall outstanding musicianship and leadership skills", as well as the Normal A M MacKenzie Scholarship for "performance quality and academic achievement". Kate has been pursuing her musical endeavors by actively engaging in masterclasses, performing and collaborating with singers and instrumentalists, as well as traveling to Kiev, Ukraine to perform in the Kiev School of Music and the Conservatory of Music. She is available for piano lessons and for Preschool Prelude classes.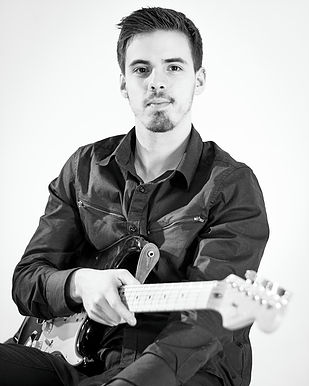 Leonard Pallerstein
Guitar (Online lessons only)
See full profile
In an industry so reliant on luck, Leonard would leave nothing to chance. The moment he decided music was his chosen path, he commited himself completely to gaining full mastery of the guitar. His Influences range from instrumental artists such as Stevie Ray Vaughan and Tommy Emmanuel. Ultimately dreaming of fitting into any musical situation Leonard's top personal goals are to be a solo instrumental artist covering many styles and doing sessions for different artists. Creating a deep and intimate experience with audiences through groove, excitement and improvisation is what he is striving for. With a musical taste so diverse you will be able to see him doing gigs of every type. With a diploma in Guitar Performance from Selkirk College, Leonard is in current pursuit of building his solo repertoire to soon be seen in lounges, concerts, and hotels across BC.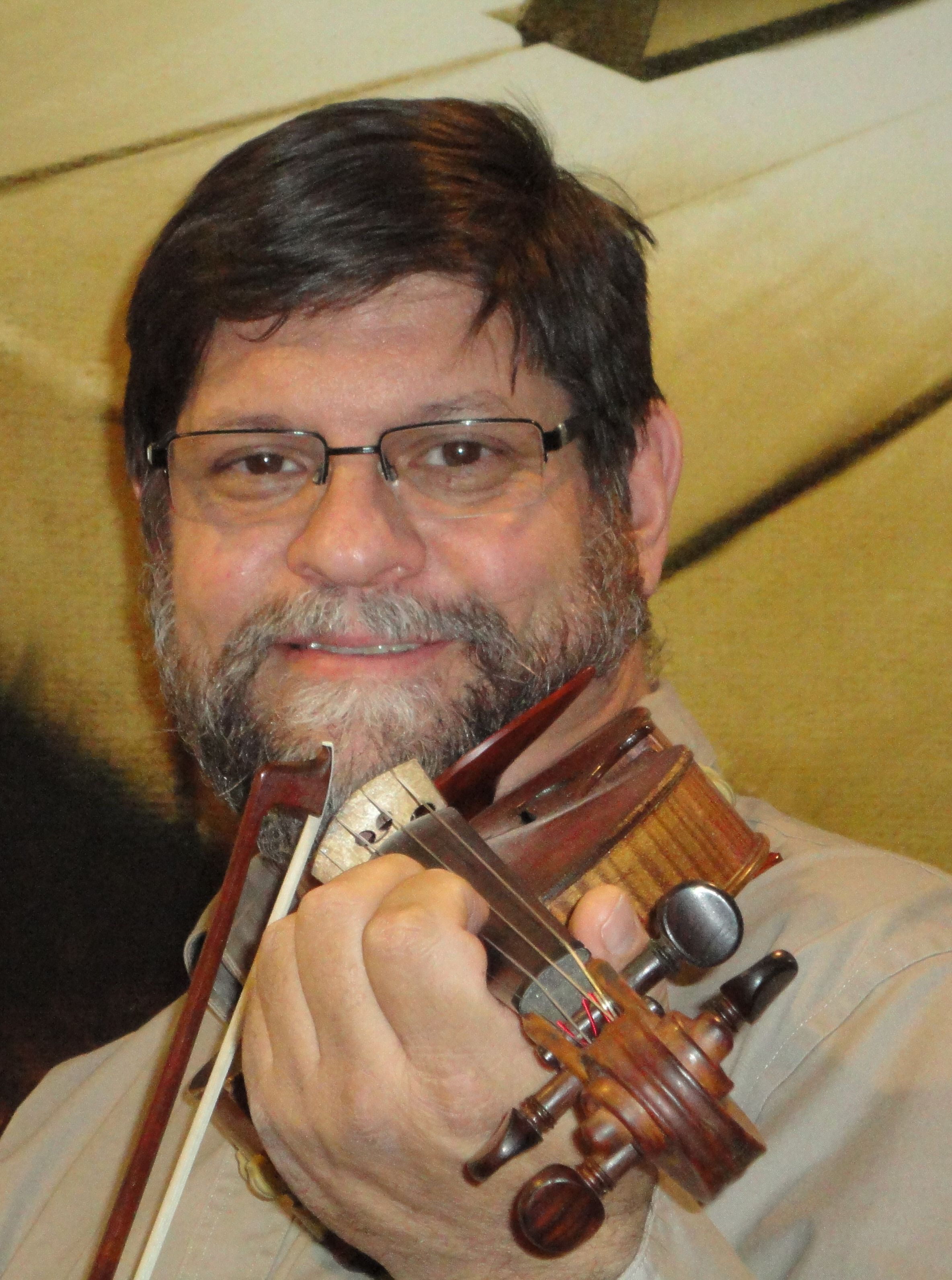 Dan Van Wyk
Violin
See full profile
Dan was born in South Africa, where he showed a keen interest in music from an early age. At age 11 he was admitted to the Conservatoire of the University of Stellenbosch to study violin and piano, where he became the youngest member of the university's string ensemble.
He has a Bachelor's degree in Music and an Honours degree in Musicology from the University of the Free State in South Africa. He also has a teacher's licentiate diploma in violin from the University of South Africa.
Besides teaching violin, Dan has more than 16 years experience as a professional orchestral violinist. His music career has taken him to Germany, where through his friendship with violin makers he developed a love for repairing and restoring violins.
Dan's keen interests in digital media and computers lead him to become highly skilled in using music and notation programs, and also to teach Music technology.
As a teacher, he has worked with students of all age groups and cultural backgrounds, and does his best to impart his love of music to his students. He tailors to the individual needs of every student, and places great emphasis on producing a good sound, and learning to critically listen to oneself.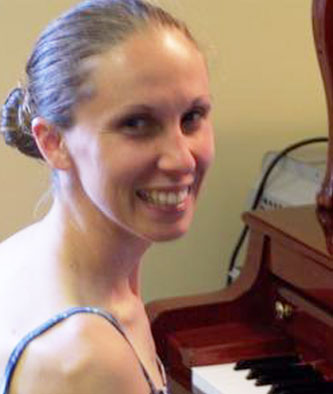 Ana Peh
B. Music (piano and voice major), B. Education (International Baccalaureate), M. Ed in Music Education (pending)
See full profile
Ana is highly appreciated by her students and her community for her patience and encouragement, as well as her excellent technical skills as an instructor of piano, beginner and advanced theory, accompanying, and conducting. Ana welcomes beginner and college level students to study with her for fun and for exams and auditions. Ana's philosophy about music and about life is "Music can move us; give us the sensation of tranquility, and develop the artist that lives in us all. Teaching music is my highest goal because it is my past, my present and my future."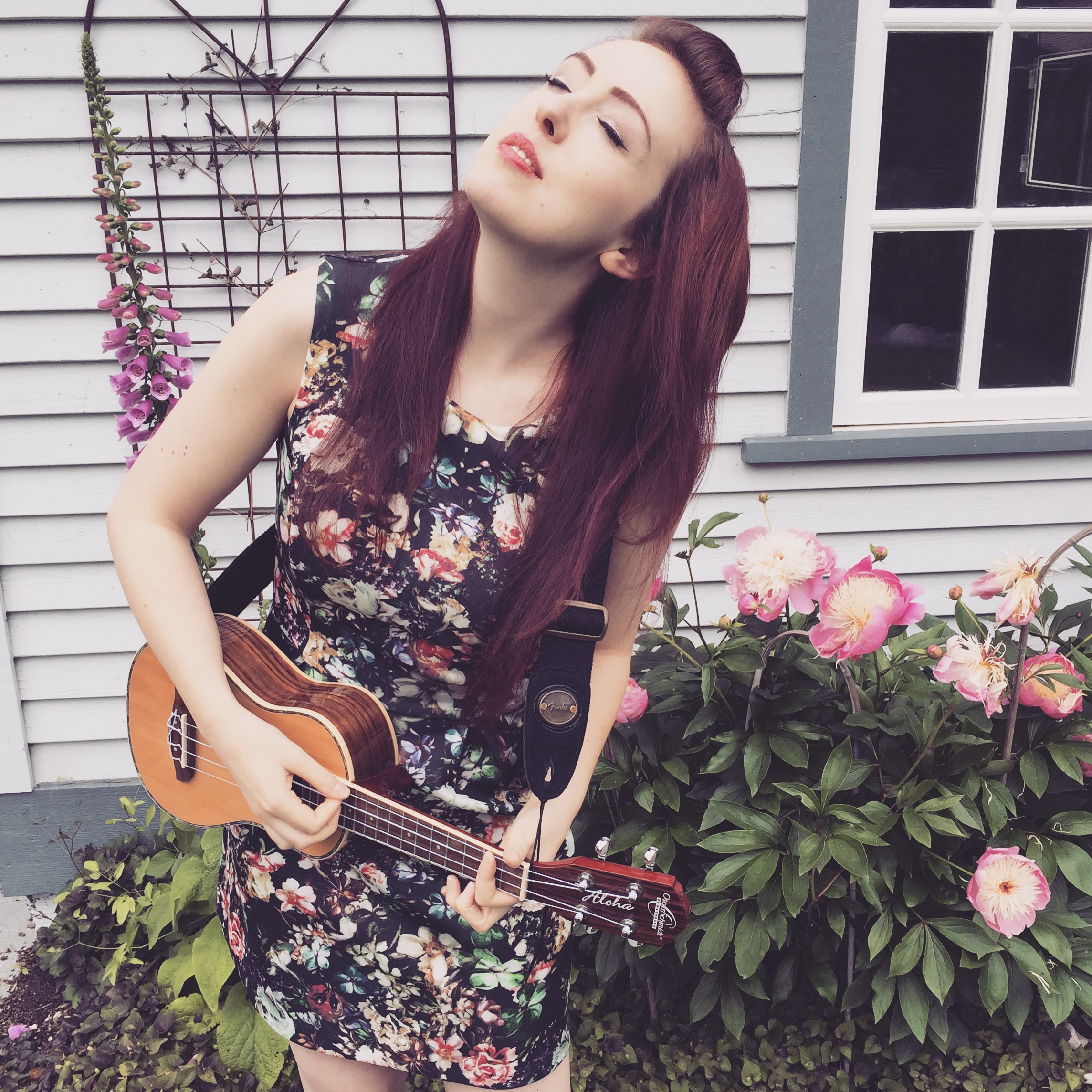 Cassandra Bangel
Piano, voice, beginner guitar and ukulele, songwriting and music production.
See full profile
Growing up in a musical family, Cassandra has been surrounded by music for as long as she can remember. She took her first musical steps at the age of 8, studying classical piano through the Royal Conservatory of Music. Following her creative intuitions, she later picked up the guitar and ukulele, began writing original songs, and trained in voice with a Speech Level Singing certified teacher. For the past 10 years, she has found herself in-demand as a performer, playing high-end hotels and venues across the Greater Vancouver Region. Cassandra began teaching in 2016, and offers a range of musical instruction from piano and voice, to beginner guitar and ukulele, to songwriting and music production. She aims to inspire her students by sharing the boundless and universal joy that is music. She believes creating an environment that is both fun and welcoming is the key to student success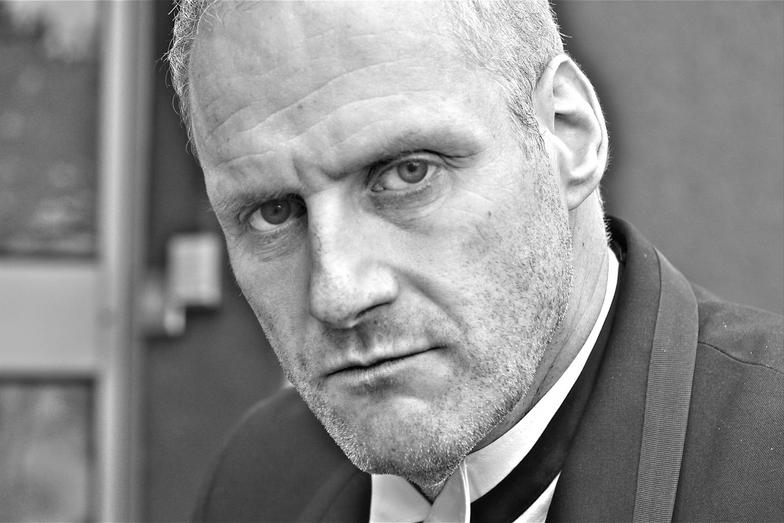 Andrew Greenwood
Operatic Vocals
See full profile
Andrew is a well traveled and accomplished baritone opera singer.  He has performed at the highest level all over Europe, from the title role Rigoletto for the Stadttheatre Hildesheim in Wolfsburg, Germany to the role of Escamillo in Carmen at the Prague State Opera.  Also in demand as a concert and oratorio singer, Andrew is a true dynamo in his field and we are honoured to have him a part of our teaching faculty.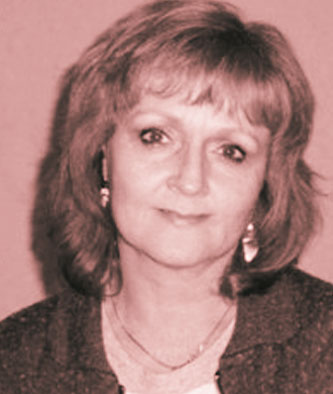 Jan Baxendale
Licentiate and Fellowship (Royal College of Music) - Piano
See full profile
Jan Baxendale began her study of the piano at the age of seven years old. Over the next eleven years she studied with three Lower Mainland teachers, most notably with Dr. Dale Reubart of the U.B.C Department of Music. At the age of fifteen, Jan earned her Licentiate Diploma from Trinity College (London) and started her teaching career. Then, at the age of eighteen, she traveled to London, England where she lived for one year, studying with Kendall Taylor of the Royal School of Music, and obtained her Fellowship Diploma from Trinity. Shortly after returning home to North Vancouver and having resumed her studies, she was hired at the young age of nineteen as an instructor at Capilano College where she taught in the University Transfer Program and the Music Therapy department for the next thirteen years. Jan retired from the college when she became pregnant with her third son. She unfortunately had to greatly reduce her own performing career due to severe carpal tunnel syndrome, and had operations on both wrists. Jan still gets tremendous pleasure and satisfaction from teaching the love of music, specifically of the piano, to young and old alike. Education • Licentiate and Fellowship (Royal College of Music) in Piano Performance • Studied in London, England with Kendall Taylor of Royal College of Music • Piano with Dr. Dale Reubart, Dr. Robert Rogers & Dr. Robert Silverman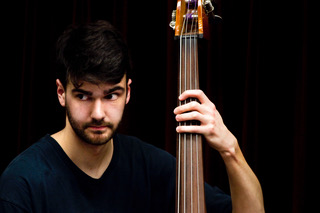 Chad Galpin
Stand Up / Electric Bass and Piano
See full profile
 Music has been an integral part of Chad's life since he began piano lessons at the age of 4. He has since obtained a high level of RCM piano studies, a bachelor's degree in jazz studies at Capilano University, and has toured throughout western Canada and even China!. With over 19 years of experience playing a multitude of instruments in a variety of styles – from 1920's jazz to classical Indian repertoire to old-school rock and roll (and just about everything in between) – Chad has developed a diverse and adaptable musicality. Everyone studies differently, and Chad strives to create individualized lessons for each student while giving them all the tools they need to be confident and creative on their instrument of choice. He has taught high school masterclasses at multiple jazz festivals in BC, and is an established freelance musician in Vancouver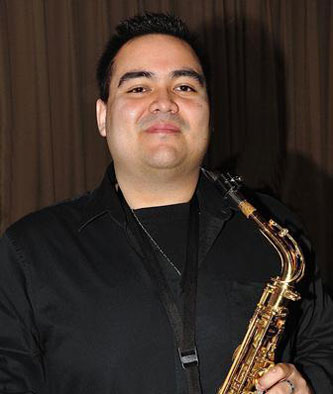 Carlos Monzon
Saxophone, Clarinet, Flute
B.Mus. pending
See full profile
Carlos was first introduced to the sax and clarinet in high school, and has not stopped playing since. He has studied in both classical and jazz university programs which has provided him with the tools to teach both styles. His gentle style of teaching endears him to his students, and gives them the permission to experiment with their instrument. Carlos is of the opinion that students get to know their instrument best through guided instruction and through experimentation.
Robert Hornsey - Owner / Director
Stacy Fong - Office Manager
Lynda Brooks - Administrator
Lori Perley - Administrator