We are hiring!  Click HERE for details!!
604-467-6612 - Maple Ridge
(Tuesday to Friday 1PM to 7PM)
604-465-6613 - Pitt Meadows
(Tuesday to Thursday 1PM to 7PM)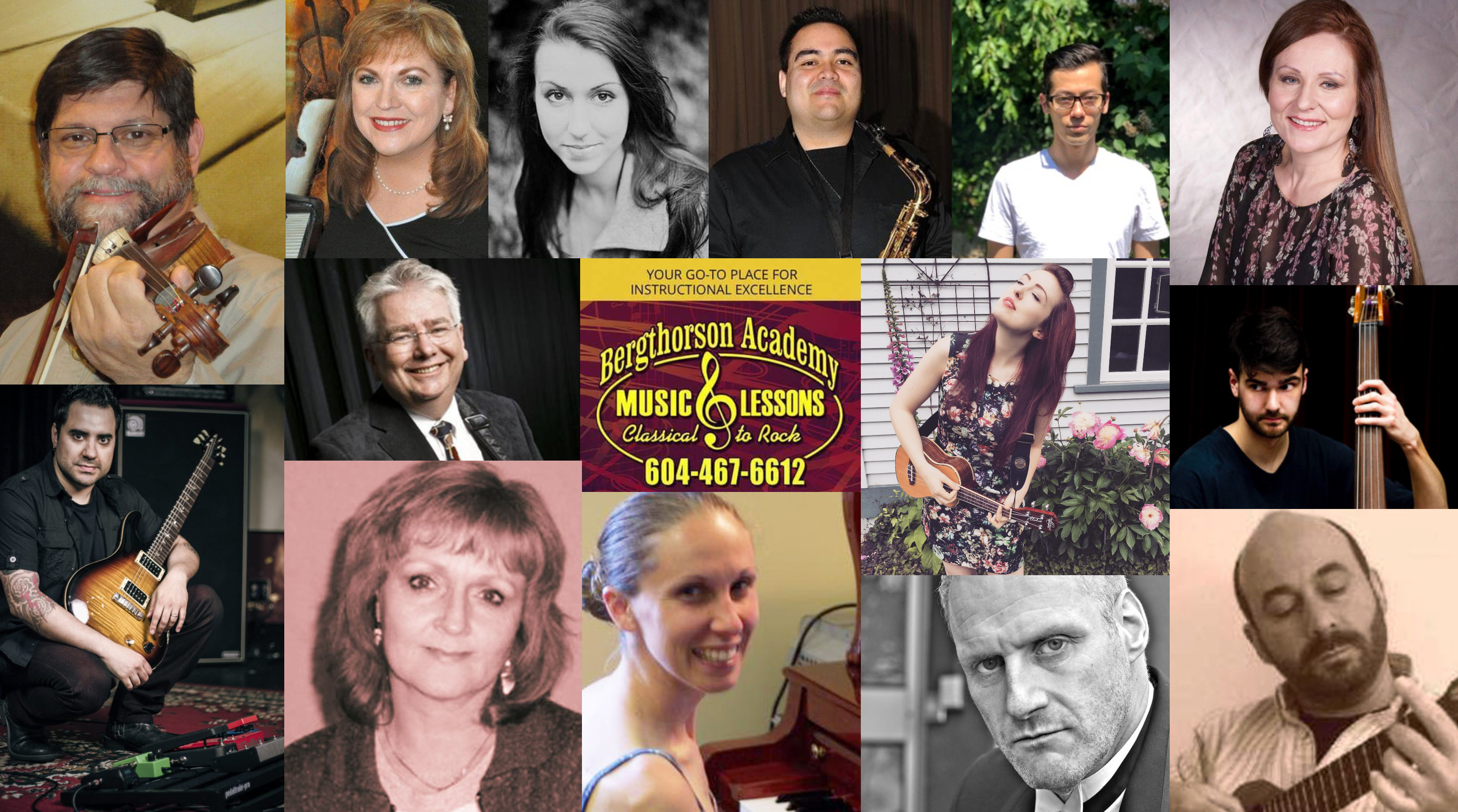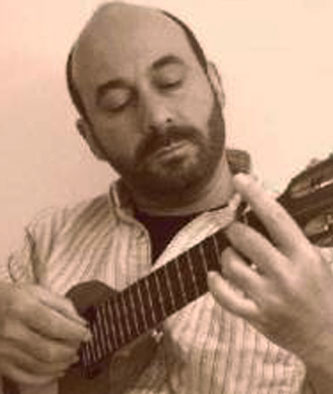 Eduardo Baena
B. Mus. Ed. - Guitar, Bass Guitar, Charango
See full profile
Argentine born, Eduardo studied at the National Conservatory of Music in Buenos Aires. After completing the 7 year program in 6 years, Eduardo graduated with a degree in Music Education, Guitar Major, garnering the Gold Medal for top student. From that time onward, and for the last several years in Canada, he has been teaching acoustic and electric guitar, ear training, rhythm, music appreciation, music theory, and music history to both groups and individuals. His extensive experience has provided solid technical and social skills that enhance his abilities to educate a wide variety of students who have diverse needs and goals. Eduardo has a unique background in South American rhythms, music, and folk instruments as well as skills in digital editing, sound recording, and videography. One particular phrase reflects his philosophy about the value of music, "I think everyone benefits from learning to play an instrument or sing. Apart from the fun aspect and the value of emotional inspiration, studying music contributes not only to our creative development, but also enhances skills such as concentration, memory and teamwork. In early childhood, rhythm is also important in the development of language skills." Eduardo has a loyal following of students, but also welcomes all new students.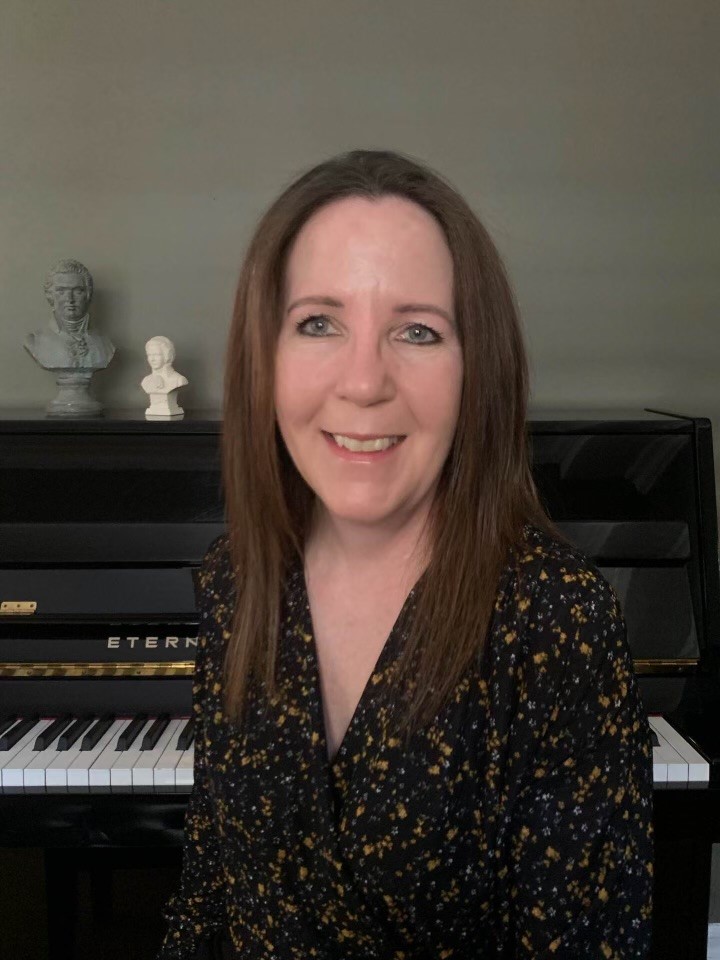 Michelle Testa
Piano
See full profile
Michelle began her love of music at the tender age of 3, when her parents held weekly jam sessions at their home, every Saturday, in which she would participate by playing piano, rhythm instruments or singing. Michelle started formal music lessons at the age of 5 and went on to perform in many local music festivals, including the Kiwanis music festival, ranking top marks and achievements. During her childhood, she extensively studied through the Royal Conservatory of music program up to the ARCT level, and continuing on to Douglas College for 3 years, completing an Associate of Music Degree, with a Major in Piano and a minor in flute. Some of her most esteemed teachers have been Edward Parker, Dr.Robert Silverman and Ellen Silverman.
Before graduating from Douglas College, Michelle accepted a teaching position at Place Des Arts in Maillardville, Coquitlam in 1990, where she remained on faculty for 17 years teaching piano, flute, music theory and master classes, and was accompanist for many performances, festivals, exams and countless recitals. After leaving Place Des Arts, she went on to raise a family and continued to teach piano and music theory in the Pitt Meadows/Maple Ridge area.
Michelle caters to the needs of each individual student and believes that it is essential to have fun while learning. Her 35 years experience working with children and adults gives her the experience and patience it takes to make for an enjoyable experience, for both teacher and student!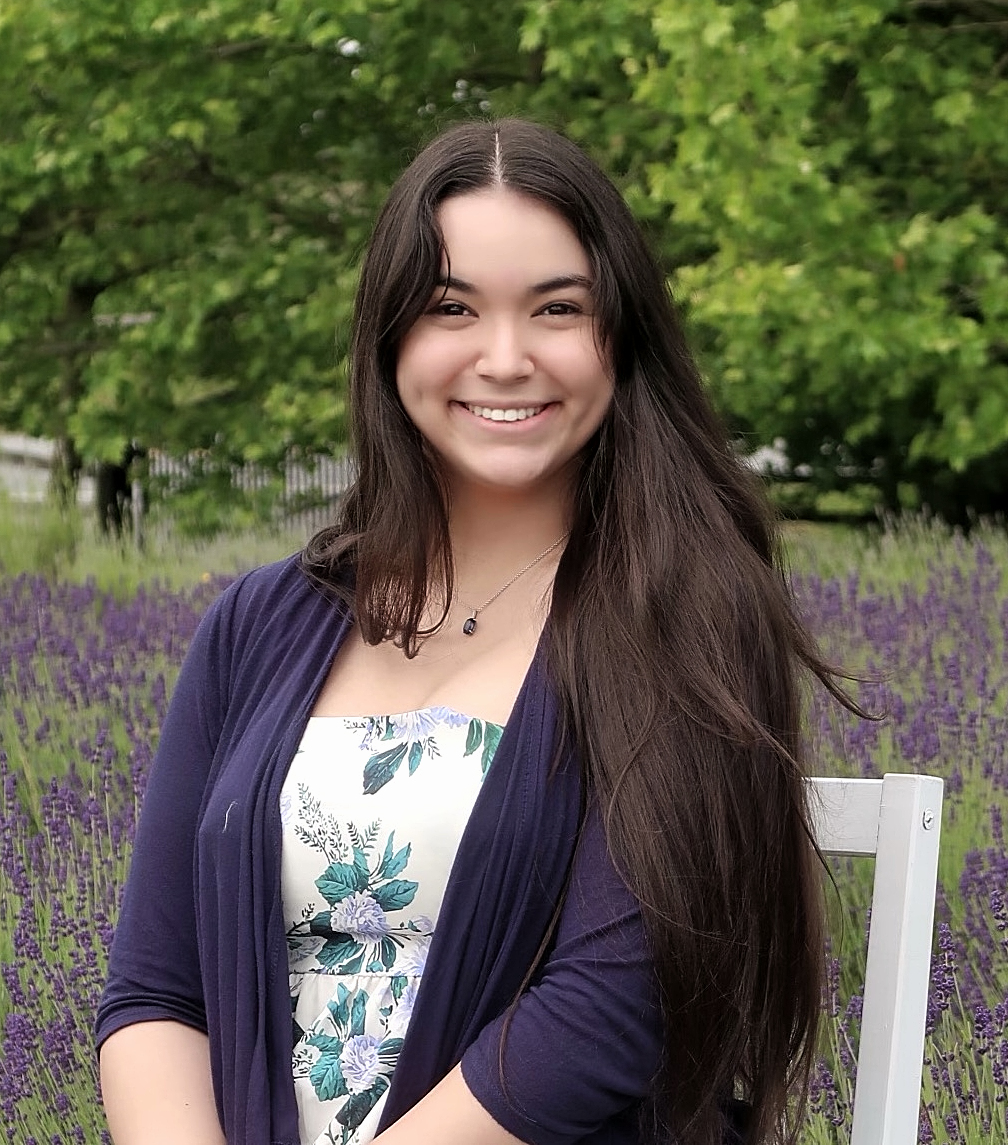 Elizabeth Jobling
Piano
See full profile
Elizabeth is a classically trained pianist who is passionate about tailoring her lessons to each student's unique learning style, empowering fruitful learning. Through sharing her love for music, she hopes to inspire students to discover their interests, individuality as a musician, and creative spirit. Elizabeth completed her Royal Conservatory of Music Teaching Elementary Piano certification and is pursuing her Bachelor of Arts in Music, with piano as her primary  instrument, and is excited to graduate from Trinity Western University (TWU) in 2025. Prior to her education at TWU, she began her musical journey at the age of three under the direction of Bergthorson Academy of Musical Arts' (BAMA) founder, Judith Bergthorson. Moreover, had the privilege of studying under BAMA's Maggie Van Wyk, for several years. In addition to her love for the piano, Elizabeth's passion for choral singing has led her to become an active member of the TWU Chamber Choir, whom she has performed with for several years. She has performed at New York's historic Carnegie Hall, and at Vancouver's The Chan Centre for the Performing Arts, for their annual Christmas special, Christmas at the Chan.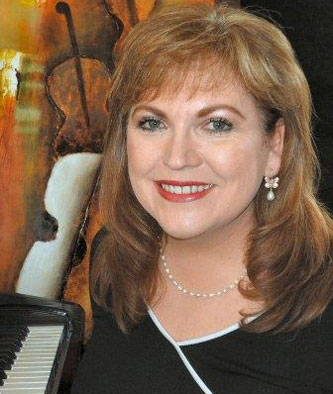 Maggie Van Wyk
B. Mus. - Piano, Preludes PreSchool, Ukulele, Recorder
See full profile
Born in South Africa, Maggie studied at the University of the Free-State in Bloemfontein. She completed her B. Mus majoring in piano and music education. She also completed a further degree in music education (cum laude), an Advanced Certificate in Arts and Culture Education (cum laude) and a qualification in Orff Schulwerk. Maggie has been teaching piano for 21 years. Her piano students have been very successful in exams, competitions and festivals, winning numerous awards. She has many years' experience as an accompanist (choirs, vocalists and instrumentalists), choir conductor, church organist, as well as performing with various music ensembles. Before moving to Canada, Maggie also taught music theory, music history, music appreciation, keyboard, recorder, ukulele, folk guitar and Orff groups. Maggie believes her purpose as a music teacher is to unlock and develop every student's musical talent, enabling them to share the joy of music with others.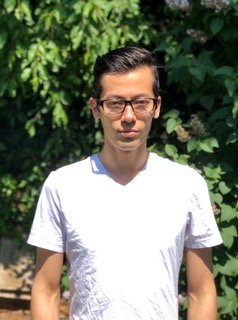 Drew Christie
Drums
See full profile
Drew is an experienced drummer and educator with 20 years of experience playing in a variety of live and studio bands across North America. He has studied at Capilano University in the jazz program along with seeking private instruction from many of the worlds top drummers.  Having experience playing in a variety of musical genres from jazz, metal, rock, hip hop, punk, country, funk etc., Drew brings a wealth of experience to his lessons.  Drew would like to welcome students of all levels from beginner to advanced to join him.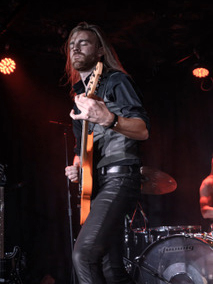 Tyrell Beal
Guitar / Songwriting
See full profile
Tyrell has been writing songs since he was 13 and has been recording and performing original music with several different projects over the last decade. Inspired by classic rock and blues players from before his time, he took an interest in guitar and singing at a very young age and never stopped exploring. Eventually finding himself connecting with "darker" music (i.e. all things heavy metal), Tyrell descended into the world of heavy music and it's guitar driven, emotional and otherworldly atmosphere. After some Jazz studies in post-secondary, he began to see that all musical styles together form a beautiful mosaic of the human experience. This helped him to understand his own musical voice and style. Tyrell's method of teaching is based in this philosophy: the music that inspires you, combined with your own experience of life, forms your musical voice. Whether you become a classical composer, a 3 chord strummer, or even if you just want to play covers, your music matters! Musicianship is a practise and a discipline but it is endlessly rewarding! Tyrell seeks to guide beginner to advanced players on their path to achieving their own definition of musical success, and to find freedom of expression with their instrument through understanding of music theory and developing productive practicing habits.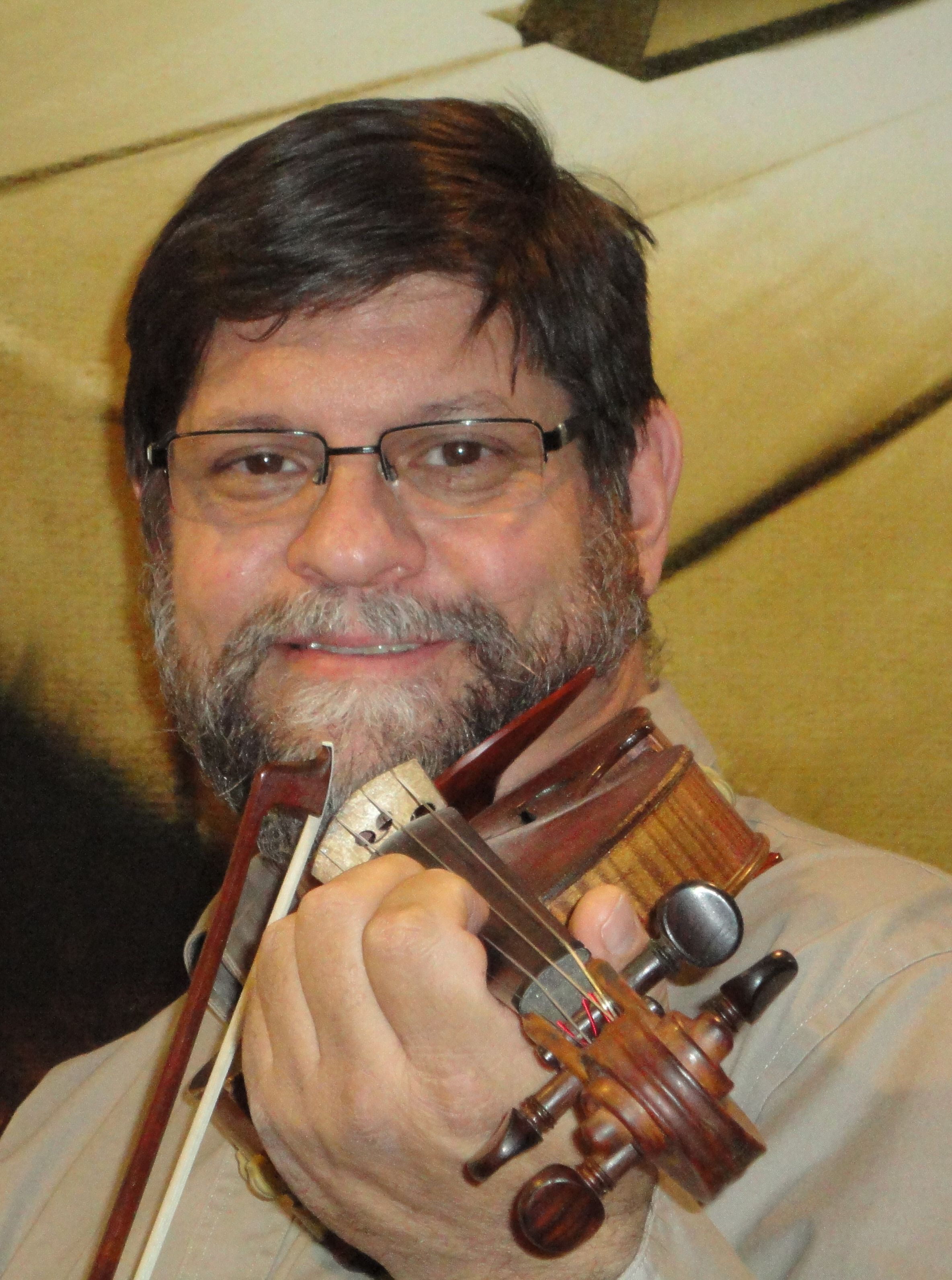 Dan Van Wyk
Violin
See full profile
Dan was born in South Africa, where he showed a keen interest in music from an early age. At age 11 he was admitted to the Conservatoire of the University of Stellenbosch to study violin and piano, where he became the youngest member of the university's string ensemble.
He has a Bachelor's degree in Music and an Honours degree in Musicology from the University of the Free State in South Africa. He also has a teacher's licentiate diploma in violin from the University of South Africa.
Besides teaching violin, Dan has more than 16 years experience as a professional orchestral violinist. His music career has taken him to Germany, where through his friendship with violin makers he developed a love for repairing and restoring violins.
Dan's keen interests in digital media and computers lead him to become highly skilled in using music and notation programs, and also to teach Music technology.
As a teacher, he has worked with students of all age groups and cultural backgrounds, and does his best to impart his love of music to his students. He tailors to the individual needs of every student, and places great emphasis on producing a good sound, and learning to critically listen to oneself.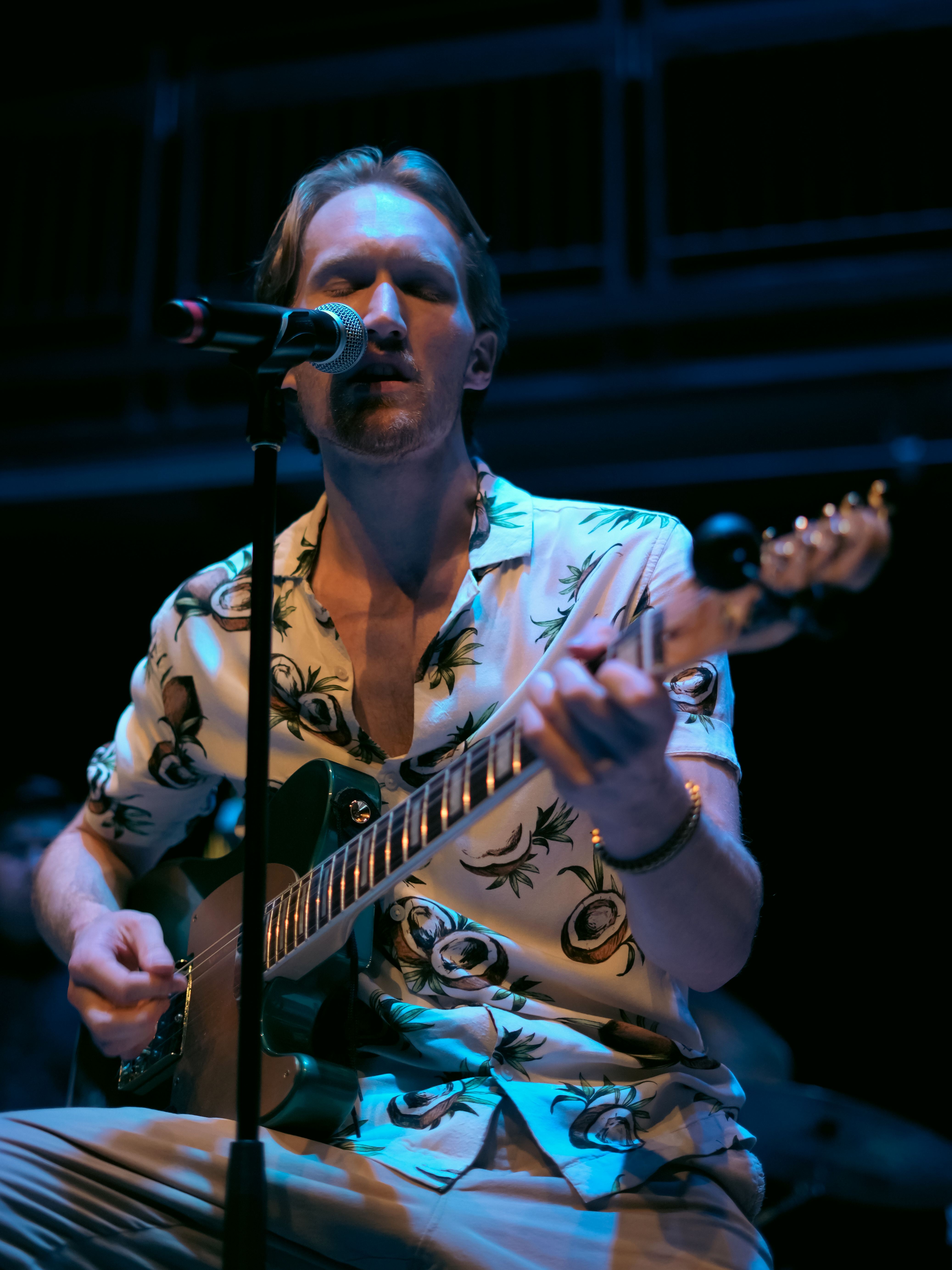 Bo Henrik
Voice, Guitar, Songwriting, Bass, Ukulele.
See full profile
Bo Henrik has been working in the Vancouver music scene for the past 4
years. Prior to moving to Vancouver he studied music in Sweden and worked at European labels as a writer, singer and session player, where he was part of making several Gold selling records. He graduated top of his class from the Advanced Audio Engineering program at Nimbus School Of Recording & Media in Vancouver B.C. Bo's own music has hit top charts in South Africa and been played on the radio around Canada and Sweden. He recently finished a 2 single release with 604 Records -currently the biggest Canadian indie label- and is a very active artist in the R&B scene. He's taught guitar, vocals and songwriting for 5 years and stays very passionate about helping kids find their voice both on their instrument and as writers. In the beginning, that often means learning to play your favorite songs, and over time it often becomes writing your own songs. "One of my favorite things in the world is seeing a kid's face light up when they realize they can actually make what they love all by themselves. My goal is to make my students self-sufficient, so they will always keep making great music".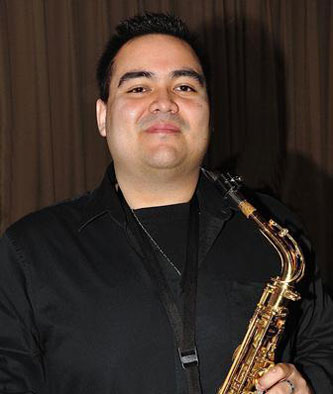 Carlos Monzon
Saxophone, Clarinet, Flute
B.Mus. pending
See full profile
Carlos was first introduced to the sax and clarinet in high school, and has not stopped playing since. He has studied in both classical and jazz university programs which has provided him with the tools to teach both styles. His gentle style of teaching endears him to his students, and gives them the permission to experiment with their instrument. Carlos is of the opinion that students get to know their instrument best through guided instruction and through experimentation.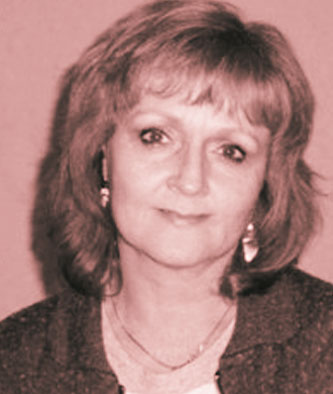 Jan Baxendale
Licentiate and Fellowship (Royal College of Music) - Piano
See full profile
Jan Baxendale began her study of the piano at the age of seven years old. Over the next eleven years she studied with three Lower Mainland teachers, most notably with Dr. Dale Reubart of the U.B.C Department of Music. At the age of fifteen, Jan earned her Licentiate Diploma from Trinity College (London) and started her teaching career. Then, at the age of eighteen, she traveled to London, England where she lived for one year, studying with Kendall Taylor of the Royal School of Music, and obtained her Fellowship Diploma from Trinity. Shortly after returning home to North Vancouver and having resumed her studies, she was hired at the young age of nineteen as an instructor at Capilano College where she taught in the University Transfer Program and the Music Therapy department for the next thirteen years. Jan retired from the college when she became pregnant with her third son. She unfortunately had to greatly reduce her own performing career due to severe carpal tunnel syndrome, and had operations on both wrists. Jan still gets tremendous pleasure and satisfaction from teaching the love of music, specifically of the piano, to young and old alike. Education • Licentiate and Fellowship (Royal College of Music) in Piano Performance • Studied in London, England with Kendall Taylor of Royal College of Music • Piano with Dr. Dale Reubart, Dr. Robert Rogers & Dr. Robert Silverman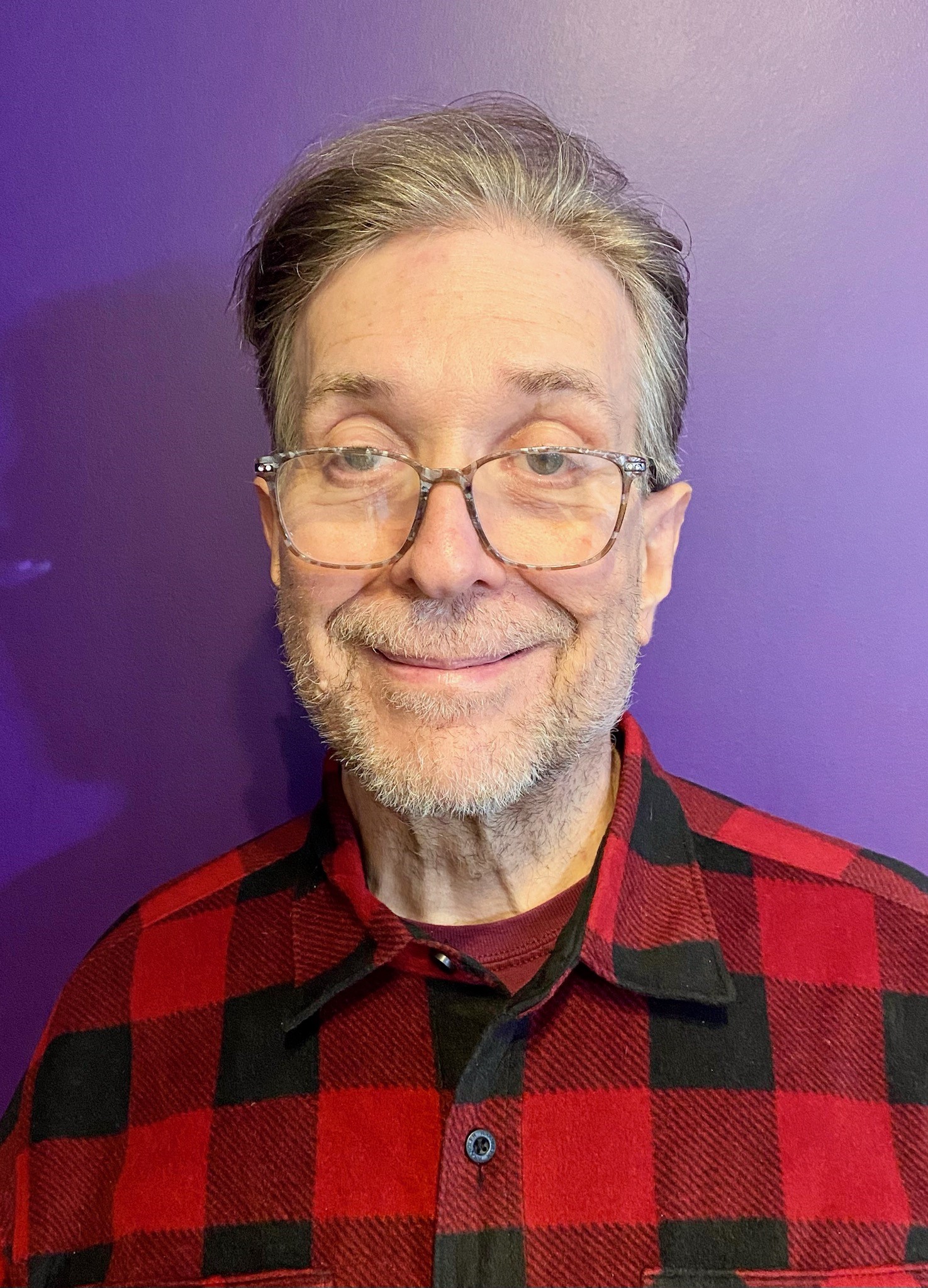 Jeff Scroggins
5 string banjo - Bluegrass Jam
See full profile
Jeff Scroggins is an internationally recognized master of the 5 string banjo. Jeff grew up in the US, where he won more than 40 banjo contests, including the prestigious National Bluegrass Banjo Championship. He has performed and recorded with some of the top names in bluegrass and has toured extensively, taking his fiery style to stages around the world. He has headlined bluegrass festivals and performed at events in the US, Canada, Europe, Russia, Japan, Australia.and even on the island of Borneo in Malaysia. In 2018 his band Jeff Scroggins and Colorado (2009-2020) was nominated for the "Emerging Artist" award by the International Bluegrass Music Association.

Jeff is also an internationally acclaimed teacher who has taught private and group lessons for over 35 years, including 5 years at the award winning Swallow Hill Music Association in Denver, Colorado. He has taught countless workshops worldwide at music festivals at which he has performed, and he has been an instructor at numerous music camps in the US, Canada, and Europe.

2020 brought big changes to Jeff's life. On March 16, 2020 when Covid closed the international border between the United States and Canada, Jeff was forced to choose between staying in America and continuing his music career or staying in Canada with his Canadian fiance whom he had met while touring. Without hesitation he chose to retire from touring, relocate to BC, get married and apply for permanent residency. He now resides in Maple Ridge with his partner and still performs occasionally, does session work, teaches workshops and at music camps, and is now a member of the Bergthorson Academy of Musical Arts teaching staff.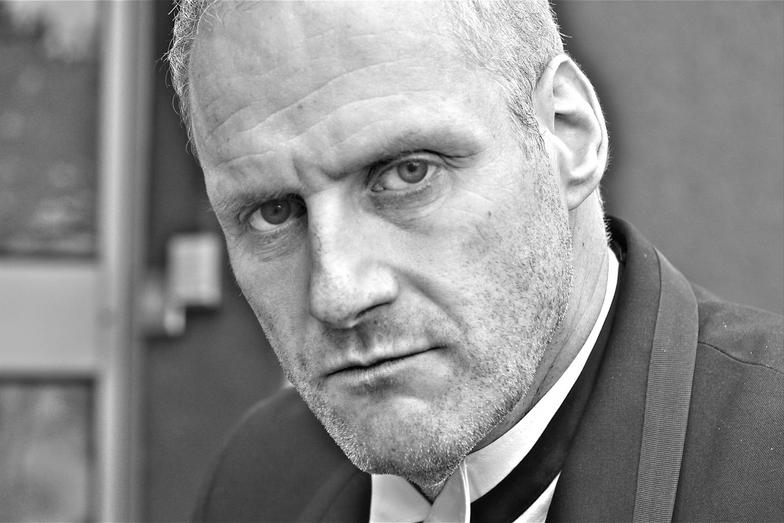 Andrew Greenwood
Operatic Vocals
See full profile
Andrew is a well traveled and accomplished baritone opera singer.  He has performed at the highest level all over Europe, from the title role Rigoletto for the Stadttheatre Hildesheim in Wolfsburg, Germany to the role of Escamillo in Carmen at the Prague State Opera.  Also in demand as a concert and oratorio singer, Andrew is a true dynamo in his field and we are honoured to have him a part of our teaching faculty.  
Robert Hornsey - Owner / Director
Stacy Fong - Office Manager
Lynda Brooks - Administrator
Lori Perley - Administrator